ELITE COACHES
Jamaine Alston
Jamaine Alston is the Director of the Mount Vernon Elite Basketball Program. Jamaine started coaching at the age of 14. Since then, he has been winning and teaching ever since. "He has been bred to be a great coach."  Jamaine has coached under great coaches such as Calvin "CJ" Jones (Former Director), James Jones (Former High/College Coach), Rickey Stanley (Div. 1 Athlete), Lowes Moore (Former NBA Player) and Ronald Nembhard. (Former High School Coach.) He has sent over 100 players to Div.I Div.II & Div.III  colleges. Also at his young age has over 200 wins and 30 AAU Championships. He is an USA Basketball Certified Coach, Mount Vernon Lady Knights Varsity coach and WABA Head Coach of the Mount Vernon Shamrocks.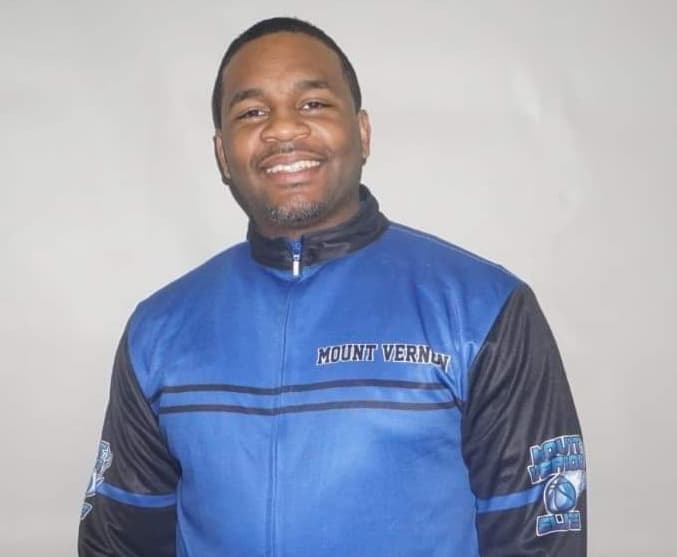 Kenny Tyler
Kenny Tyler is the assistant Director of The Mount Vernon Elite Basketball program.He also is Mount Vernon High school alumni and former player. He was a Norfolk state university walk on then red shirted followed by injury. Coach Kenny started his coaching career at the boys and girls club and assisted with the uprising (founding) of the program. He Coached for over a decade with mount Vernon Jr Knights. As well assisted with mount Vernon high school Junior Varsity for a several years, while helping with player development of the varsity players. He took time off from coaching to focus on his children and family currently has a son playing for the nationally ranked St. Thomas Aquinas Spartans (DII) who is their starting point guard and leader as a freshman. Finally, back on the coaching scene this year after a few years off.  His coaching/training accomplishments are unparalleled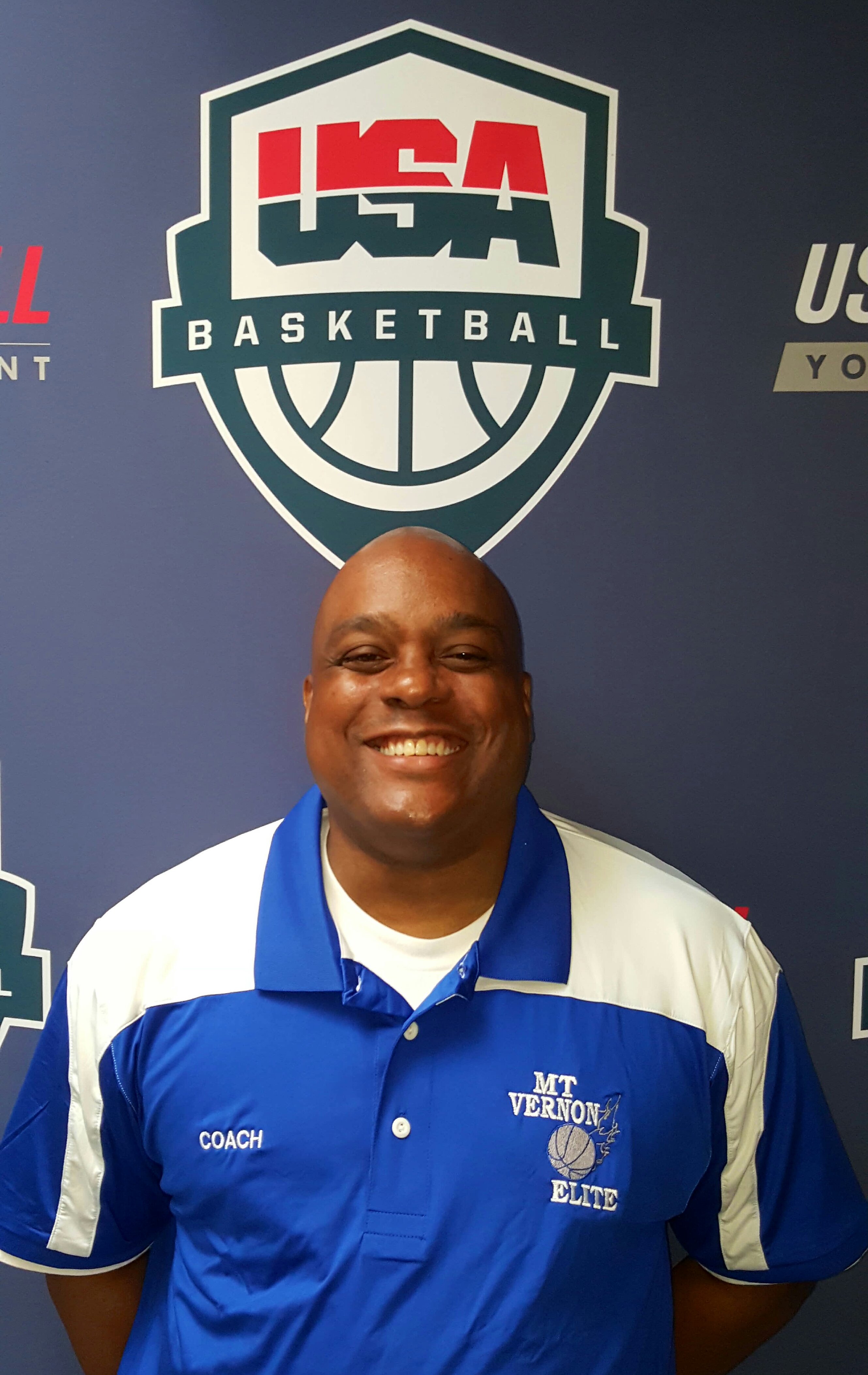 David Newton
Coach "Dave" has been a Mount Vernon youth basketball coach for 10 years for both,the Mount Vernon Elite and Mount Vernon Jr. Knights programs. " He has won several AAU tournaments as assistant coach and as well as a head coach." Coach Dave is the first head coach of the Mount Vernon Lady Elite team. Now he is a Mount Vernon Lady Knights JV asstistant coach and the Director of the Mount Vernon Lady Elite program.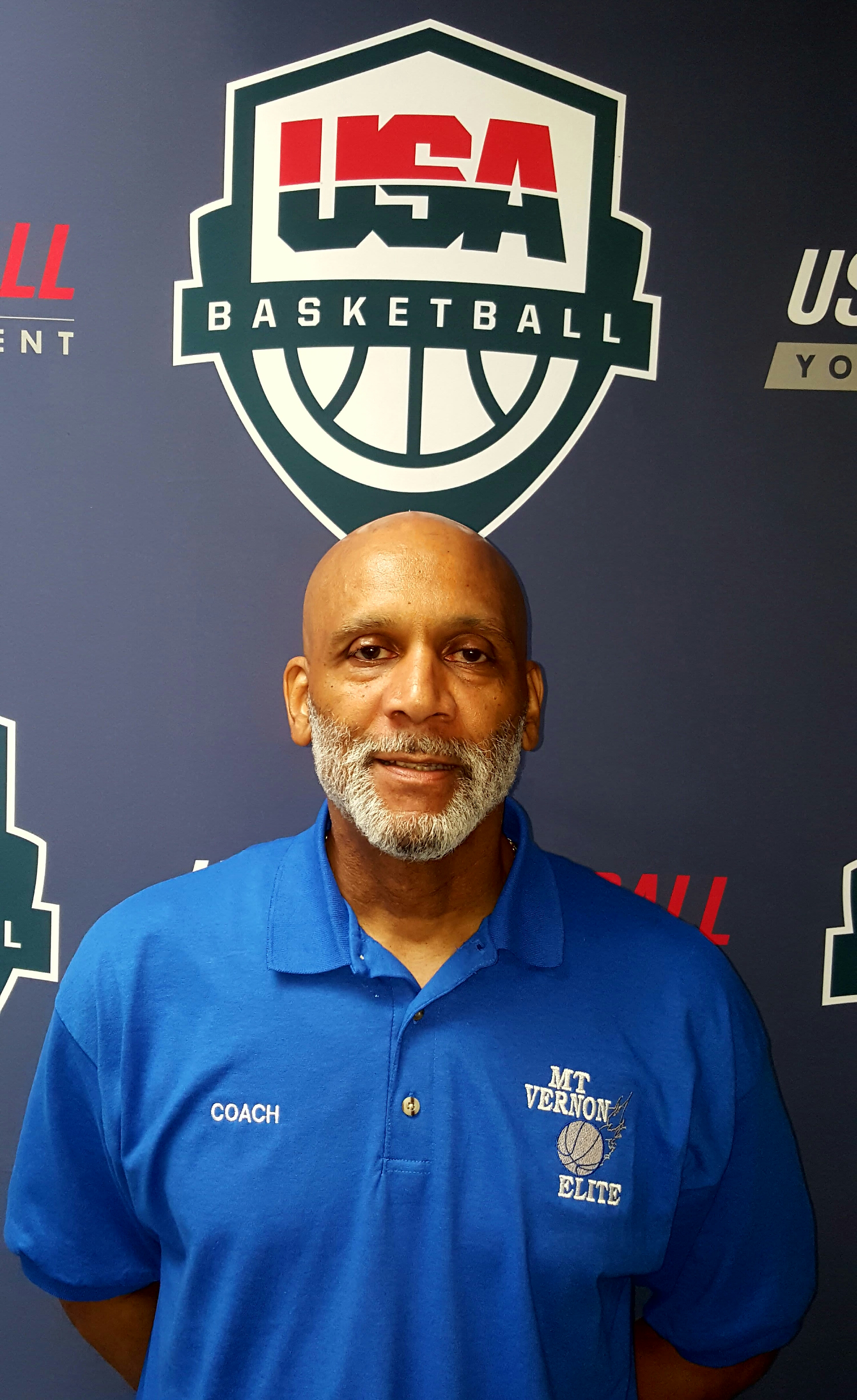 Randall George
Coach Randy graduated MVHS in 1974.  He attended Texas Southern University from 1974-1976 majoring in telecommunications.  While there he played as a point guard, averaging double figure point.  From 1976-1978 Randy attended State University of NY.  He was the starting shooting guard and captain. Coach Randy started coaching AAU in 1984 and has over 500 wins.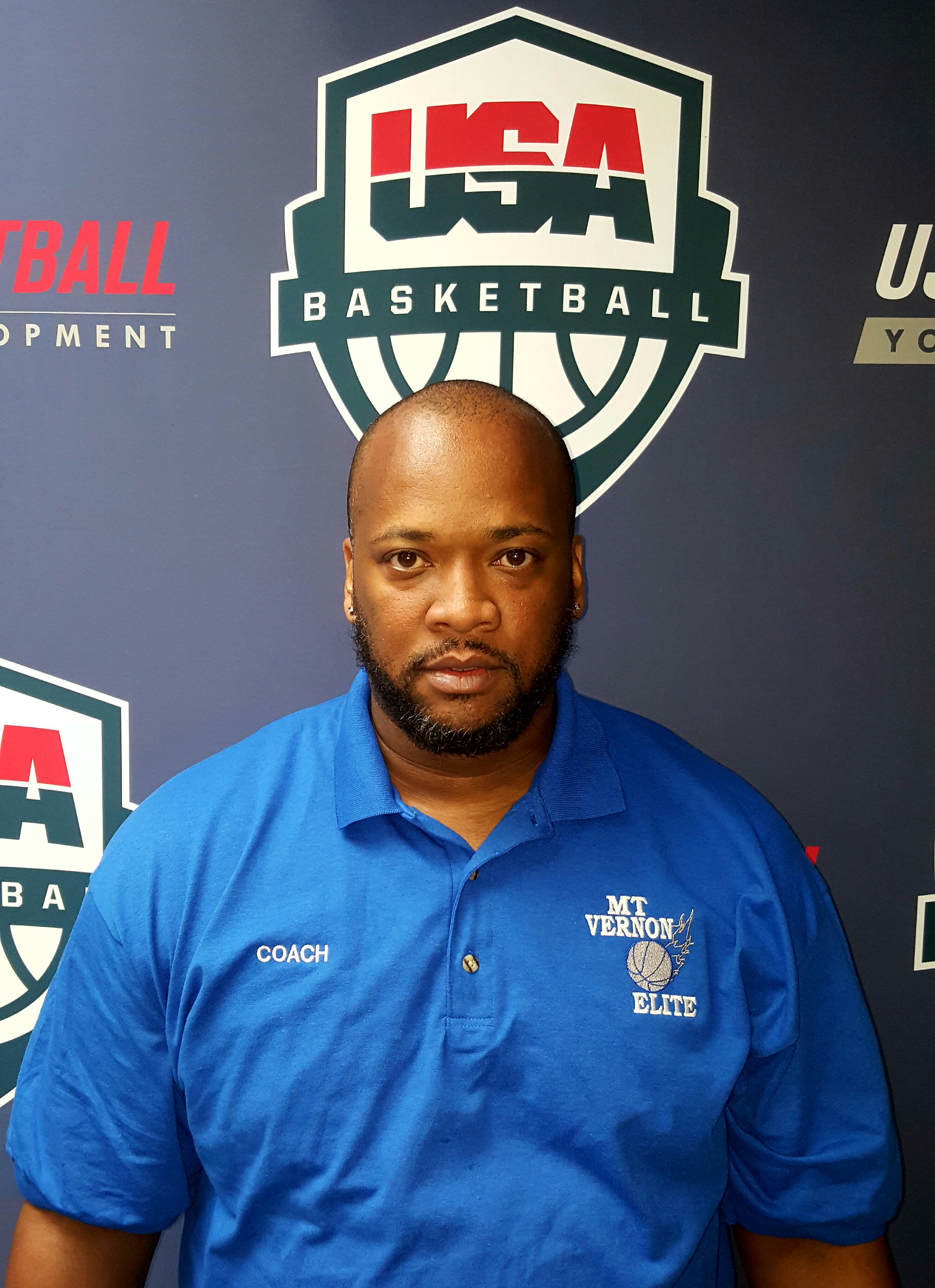 Tyshawn "TY" Staggers
Coach "Ty" Staggers is a Mount Vernon High School alum.  He has been coaching for the Mount Vernon Junior Knights for 4 years and he has been with  the Mount Vernon Elite family for  3 years.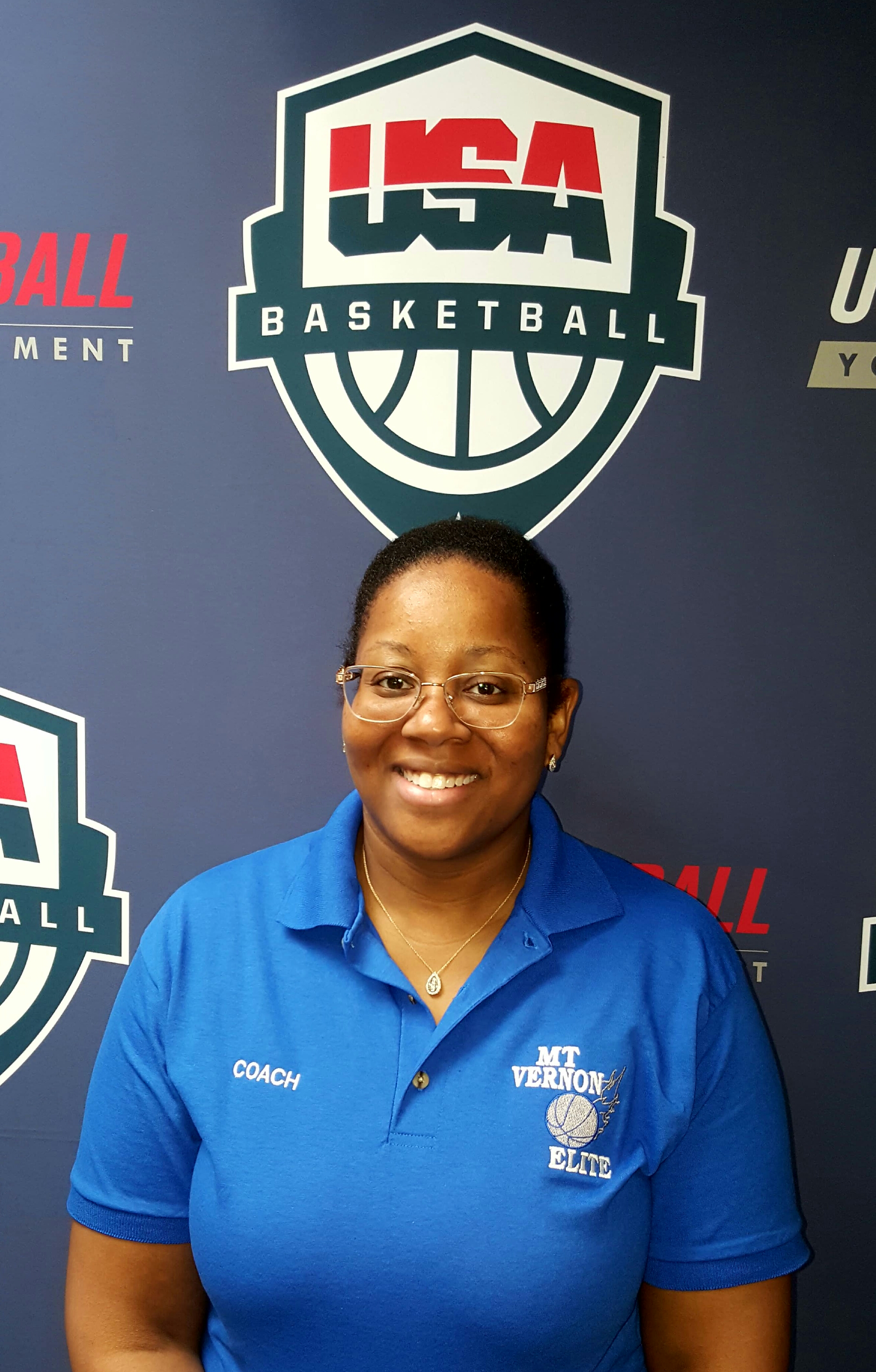 Erica Naughton
Erica "Coach E" started as a team mom and  a program coordinator for Mount Vernon Elite and Jr Knights basketball programs. Then moved on to being a assistant coach of the Mount Vernon Lady Elite & Girls Modified as well as a head coach before the end of her first season coaching.Her passion and dedication cannot be put into words. She is a true student to the game.This has put on the fast track to becoming a the great coach.Erica is now the head coach of the Mount Vernon Lady Knights.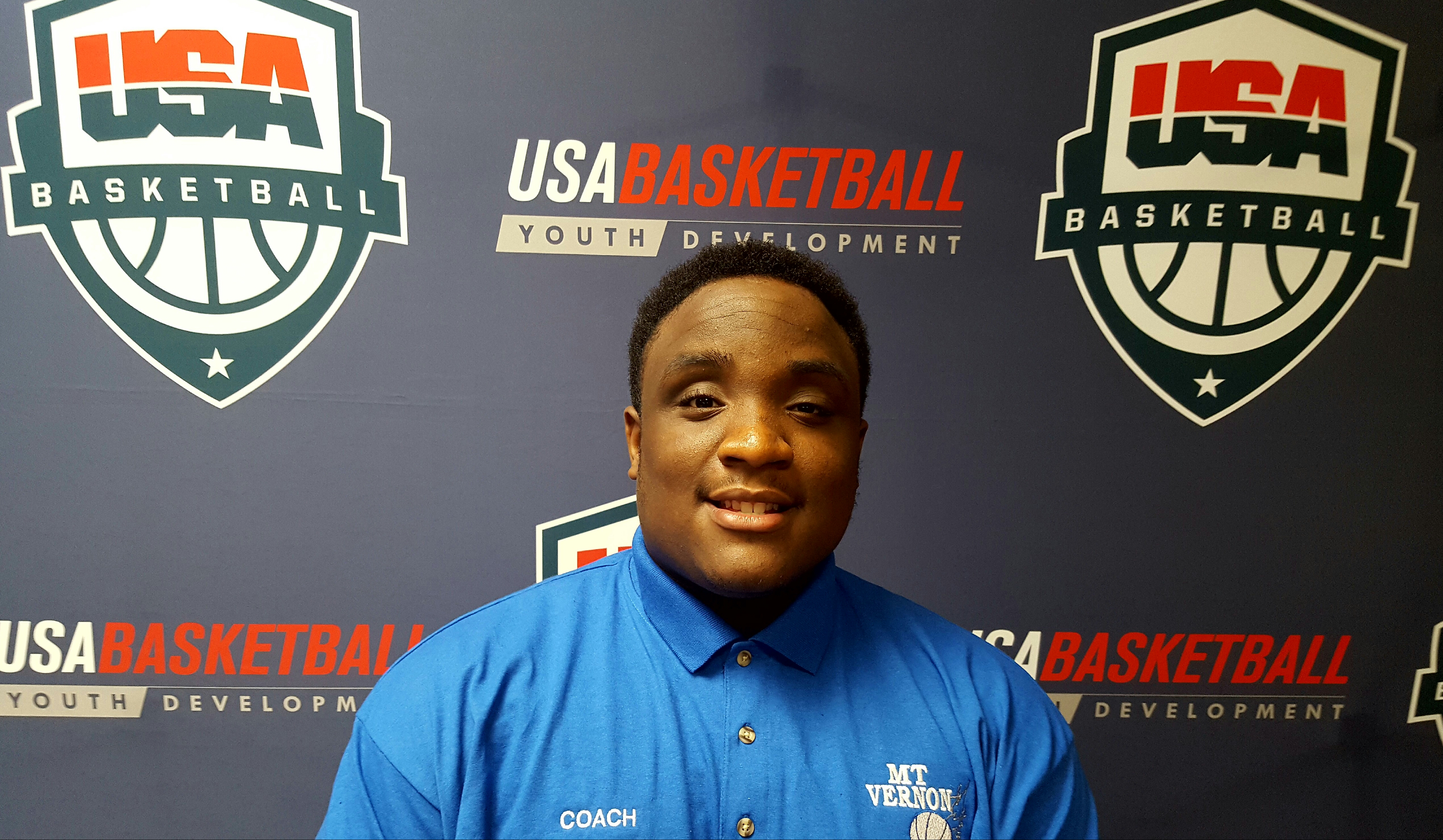 Isaiah Moore
Isaiah Moore has coached and studied under Calvin Jones, Ja-maine Alston, Lowes Moore, & Randall George .His goal is to give someone else the same opportunity that somebody else gave him. As a player he was Ranked 10 in the Nation (National Wheelchair Basketball Association)(2009-2013)Long Island Lightning (2009-2013) was his AAU home. He also played for New York Rollin Knicks Champion (2013-2014). Isaiah is currently studying in Communication and Media Arts while still coaching for Mount Vernon Elite ,MVP Basketball Camp ,and Currently Director of NightFlight Basketball Program.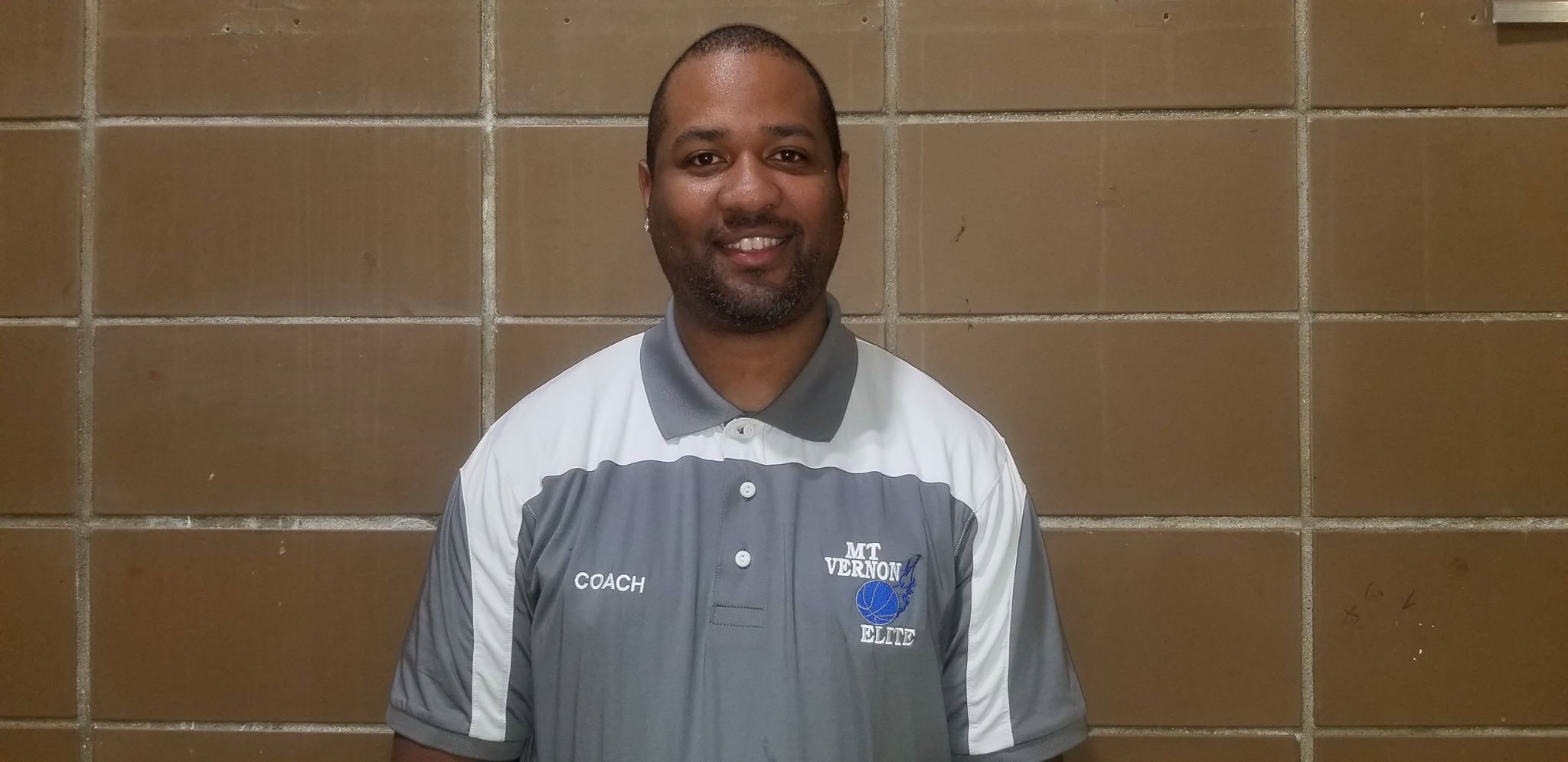 James Bailey (Coach JJ)
James Bailey began coaching in the early 2000s with The Boys & Girls Club of Mount Vernon.  James has made the transition to Head Coach in 2015 and has been very successful.  Coach JJ loves to help kids of all ages make the tough transition from full-time student to successful student athletes.  James has been a resident of Mount Vernon all of his life and a former athlete himself.  He is an advocate for student athletes to use basketball as a tool to move forward in life.  James specializes in encouraging, motivating, and overall confidence building, equipping them to be the best they can be on and off the court.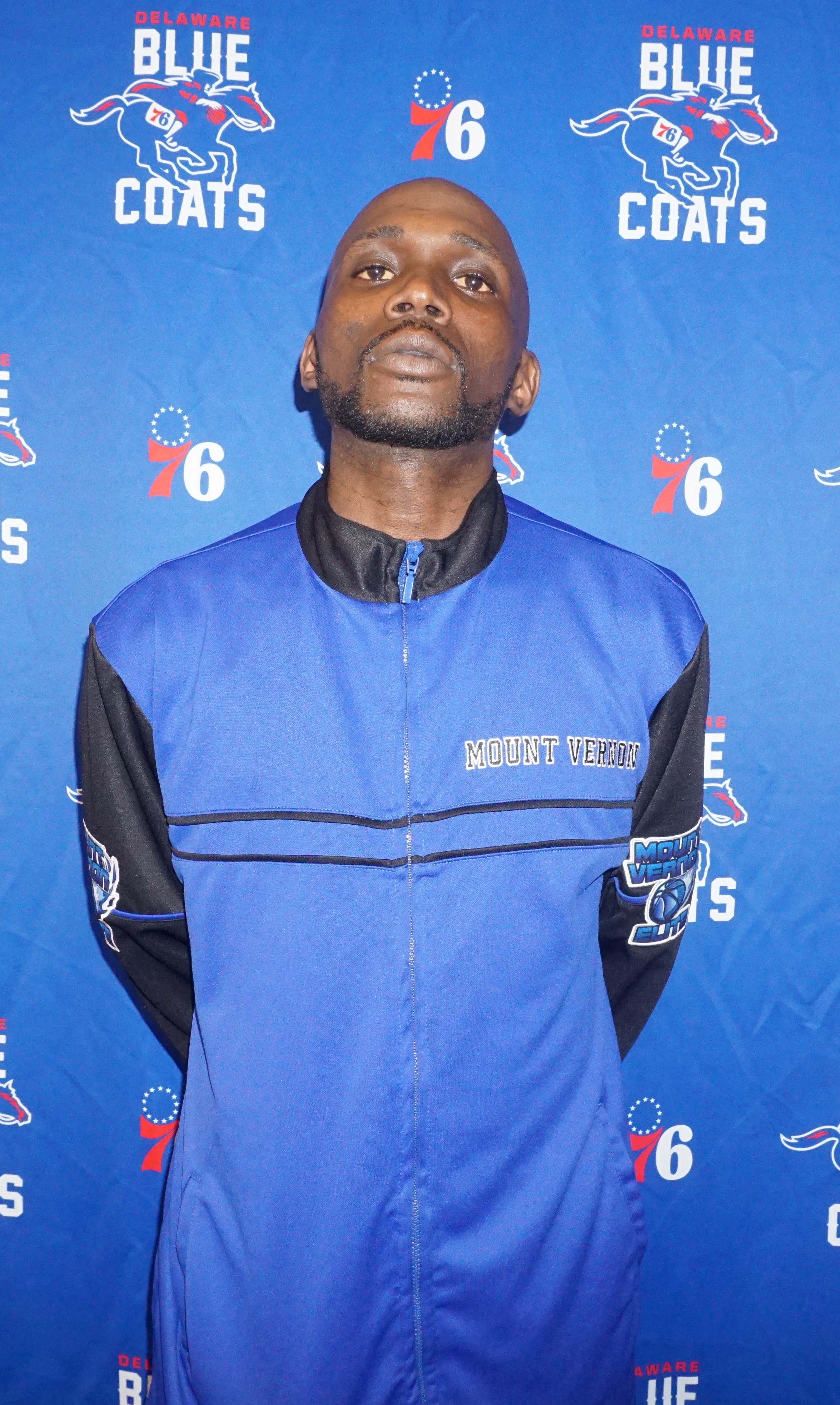 Marvin "Bam" Jewels
Marvin "Bam" Jewels  studied under Coaches such Garee Bryant, Steve Smith, Sid Finklea and Coach Cowan who gave him his first opportunity to play organized basketball.He played Mount Vernon High School Junior Varsity then transferred to Oak Hill Academy in Virginia.Marvin played 1 year at West Virginia University as a walk-on.He better than most that Basketball is privilege not a right. Teamwork makes the dream work.He is currently coaching for the Mount Vernon Elite Assistant Coach with 60 wins and looking forward to winning more as he continue on this path of success.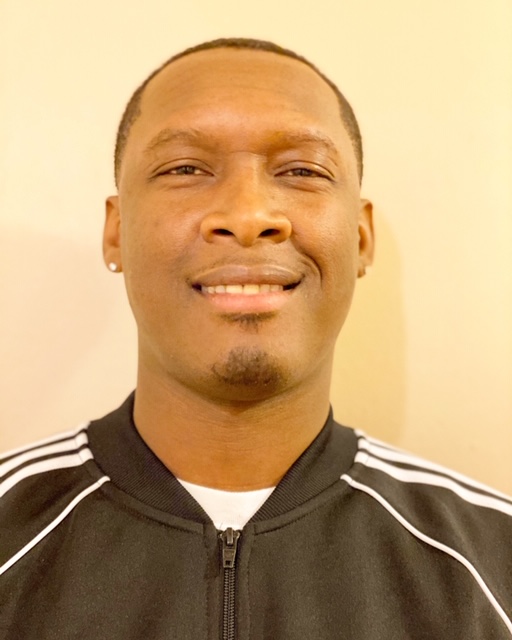 Jay Smith
Coach Jay grew up in Long Island, NY, where he attended Freeport High School. Throughout his high school career, he played basketball and later attended SUNY New Paltz (Upstate NY) where he continued to play for the duration of his 4 years.

Upon his graduation from SUNY New Paltz, he began his professional career in the business world.  As a graduate, he still maintained a strong love for the game and  continued to show his support. Coach Jay was introduced to the Mount Vernon basketball 10 years ago where he continues to be an avid supporter.

Currently, Coach Jay is the head Junior Varsity coach at a catholic elementary school in the Bronx (Saint Francis of Asst.) between the ages of nine-twelve years old, where he has two undefeated regular seasons and two championships in three years.

Coach Jay appreciates working with kids and focuses on encouraging, motivating and confidence building amongst his team so they can be their best on and off the court.